How do I schedule private lessons?
First, determine what course you would like to schedule. Next, view our Course Calendar for an open date/dates. Open dates will NOT be in bold numbers. Then contact us to coordinate a date. Once the date has been agreed upon, submit your deposit.
How do I sign up for a scheduled NRA course?
There are two ways. One, go to the NRA.org website > NRA Near You > Training Courses and search for course being taught in your area. Register for the course. Once you have registered, we will contact you for further information. Second, view our Course Calendar. Hover your pointer over the BOLD dates to determine if the class you are looking for has been scheduled. Once you have found the course you wish to attend, register on the NRA.org website as described earlier.
Do I have to have my own gun?
No. I have a variety of guns you can use for any course.
Can I bring my own gun to the class?
Yes. If you bring your own gun, please bring your own ammo as well but do not bring the ammo into the classroom.
Can you teach groups larger than 4 people?
Yes. As long as everyone in the group are friends or family. The intent is to eliminate any pressure brought on by large groups.
Will this class allow me to purchase a handgun?
No. You will still need to obtain a Handgun Safety Certificate to purchase a handgun and, starting Jan 1, 2015, you will need a Firearms Safety Certificate to purchase any legal firearm, pistol or long gun, in California. We can administer the exam and issue you the certificate.
Will this course allow me to carry a concealed weapon?
No. You would still have to take a CCW Course approved by the California Department of Justice as well as apply in your county.
If I pay my deposit but have to cancel, can I get a refund?
Unfortunately we do not issue refunds. Your deposit will be credited to a future class date of your choice.
Do you have women only classes?
We can do "women only" classes if you schedule a class as a private class. Our scheduled NRA classes are not "women only" however about 90% of our students are women.
Do you provide additional training after basic shooting courses?
Yes. We are developing "Next Steps" as a follow up to our basic courses. They fall in line with the Winchester/NRA Marksmanship Qualification Program and build you from Basic Practical to Distinguished shooters.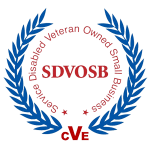 ---
© 2017, L&L Firearms Training, LLC. All rights reserved.