$190 per student (plus $25 range fee)
Length of course: 16 hours
This course develops NRA Certified Rifle Instructors who possess the knowledge, skills, and attitude necessary to conduct the NRA Basic Rifle Shooting Course.
Prerequisites:
Pass the NRA Pre-course qualification. The NRA Pre-course qualification will have a minimum passing score of 80 out of a possible 100 points. This checklist is attached to the registration page at www.nrainstructors.org. Pre-course qualification will be conducted at the range prior to the beginning of the course. Please contact us for scheduling.
Complete pre-course questionnaire. Questionnaires will be sent to candidates once deposit or full payment has been paid. Candidates are to complete the questionnaire and send back prior to the beginning of the course.
Once all pre-requisites have been met and minimum payment has been received, students will receive course material to study prior to attending the course.
DO NOT BRING LIVE AMMUNITION TO THE CLASS!
Course Outline:
Course consists of the following:
Part 1: Basic Instructor Training (BITS) – 6 hrs (Good for 2 years)
How To Introduce A Speaker
The Instructor and the NRA Basic Firearm Training Program
Using A Training Team
Training Materials and Training Aids
Organizing Your Course
Preparing To Teach
Part 2: NRA Rifle Instructor Training
Introduction to NRA Basic Rifle Lesson Plan
Teaching Rifle Exercise I: Firearms and Range Safety Review
Teaching Rifle Exercise II: Fundamentals
The Basic Shooting Instructional Method
Teaching Rifle Exercise III: Loading, Cocking, De-cocking, Unloading, and Rifle Maintenance
Teaching Rifle Exercise IV: Shooting Positions and Shooting Qualification
Evaluating and Improving Performance of Beginning Rifle Shooters
Using Appendix D and E: NRA Basic Rifle Shooting Course Evaluation and Performance Requirements
Checklist and Rifle Instructor Examination and Course Conclusion
Candidates will receive:
NRA Trainer's Guide
NRA Rifle Instructor Candidate Packet
NRA Guide: Basic Rifle Shooting Handbook (Candidates receives this during Basic Rifle Shooting Course)
NRA Trainer's exam
NRA Rifle Instructor Exam
NRA Instructor Course Completion Card
$25 range fee will be collected at the range if you qualify during the course.
Full Payment 
$190 each student (cash price. Add 3% for credit card transactions)

Full Payment for those who have current BIT's
$150 each student (cash price. Add 3% for credit card transactions)

Deposit Now – Balance Due at Class
$40 each student – non refundable (no credit card fee applied. balance due on-site)

To pay in cash:
send check to: L&L Firearms Training, LLC 39318 Kimberly Lane, CA 92591.
Cash, check, or debit accepted in class.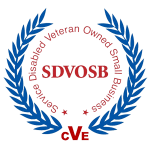 ---
© 2017, L&L Firearms Training, LLC. All rights reserved.