$65 each student (plus $25 range fee)
Prerequisites: None
Length of course: 3 hour
Objective
This course introduces one pistol of the students choice, preferably the students own pistol. It is not a complete pistol course but will provide the student with all the information needed to safely handle a pistol and marksmanship skills needed to shoot the pistol accurately. Students will demonstrate proficiency with a .22 semi-auto pistol which is provided. If the student does not own a pistol yet and would like to try different pistols, high caliber pistols can be rented for $5 each which includes 5 rds of ammunition.
This is NOT an NRA-approved course however NRA safety and marksmanship fundamentals are the backbone for this course.
Required Materials for students: Firearm in lockable pistol case, 50 rounds of ammo, pen and highlighter. Additional pistols are available for $5 each.
DO NOT BRING FIREARMS OR AMMO TO THE CLASS!
Hearing and eye protection will be provided if needed.
Course Outline:
Introductions
Pistol Safety
Pistol Familiarization
Range Safety
Pistol Marksmanship Fundamentals
Follow Up Training Opportunities
Pistol Shooting From the Standing Position
Final thoughts
$25 range fee will be collected at the range.
Full Payment Rainbow Shooting Range Members
$65 each student (cash price. Add 3% for credit card transactions)

Deposit Now – Balance Due at Class
$25 each student– non-refundable (no credit card fee applied. balance due on-site)

To pay in cash:
send check to: L&L Firearms Training, LLC 39318 Kimberly Lane, CA 92591.
Cash, check, or debit accepted in class.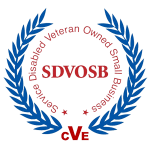 ---
© 2017, L&L Firearms Training, LLC. All rights reserved.