Event Phone: 951-970-1018
$40 per shooter (plus $30 range fee) 
DO NOT PAY FOR RANGE FEE ON THIS SITE. RANGE FEE WILL BE COLLECTED AT THE RANGE
(Non-refundable if canceled 2 weeks prior to the event. You can reschedule for a future event)
Range fee for non-members of Rainbow Shooting Range – $30 (Cash or check made to RAI will be collected at the range) DO NOT CALL RAINBOW RANGE FOR COURSE INFORMATION. CALL US (951)970-1018.
PREREQUISITES: FOR SHOOTERS WHO JUST COMPLETED A BASIC PISTOL CLASS AND/OR ARE VERY FAMILIAR WITH THEIR PISTOL- You must be able to safely execute the following:
Load, fire, and unload your firearm safely
Keep the muzzle pointed downrange into the impact area while moving
Keep your finger off the trigger when not sighted into the target
Know and execute the safety rules for safe gun handling
ELIGIBILITY: All ages welcome. Minors must be accompanied by a parent or guardian.
LENGTH OF COURSE: 2 hrs 
REQUIRED GEAR/MATERIALS:
One pistol 
At least 2 magazines. The more magazines you have, the more targets you can complete per relay.
Ammo – 

150 rds minimum to complete the first 2 skill levels

OUTSIDE THE WAISTBAND rigid holster with retention capability ONLY if you plan on using a holster.
Eye protection – must be ballistic plastic and wrap around the face.

If you wear prescription glasses you MUST wear wrap around safety glasses over your prescription glasses!!!

(You can buy a pair for $5)
Ear protection 
Shoes/boots. No open toed shoes
High neck shirt. No tank tops
Sturdy belt
Hat with bill to protect you from hot brass
OPTIONAL ITEMS
Backup gun
Magazine holster 
Water
Folding Chair
OBJECTIVE:
This course is intended to provide new shooters a safe environment that they can continue training with their pistol. The program starts very easy becoming progressively more difficult where shooters will shoot with their non-dominant hand, under time stress, and for score. We will coordinate the event, assist with scoring, coach to help improve your shooting skills, and ensure a safe training environment.
REGISTRATION: Required to reserve your spot.
E-MAIL CORRESPONDENCES
You will be receiving an e-mail a few days prior to the course date. Ensure you check your spam folder and/or allow support@lnltraining.com to be accepted as NOT spam.
Guns and Ammunition.  We are a fully licensed firearms and ammunition dealer. If you would like to buy guns or ammunition, contact us BEFORE the course so you can add to your permit. We cannot sell/deliver ammo at the range. All firearms and ammunition transactions must be conducted on our premises.
Holsters: We carry Bravo Concealment holsters, both inside and outside the waistband right-hand black. 
M&P Shield 9/40/2.0
Glock 19/23/32/19x/19MOS/ 45, Glock 26/27/33
Sig P365/XL
Cost is $29.99 +tax.
If you are interested in a holster not listed, please ask and we can send you a quote.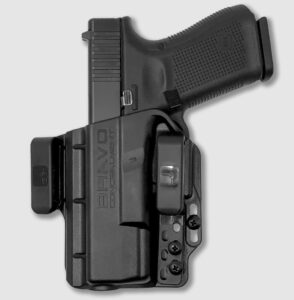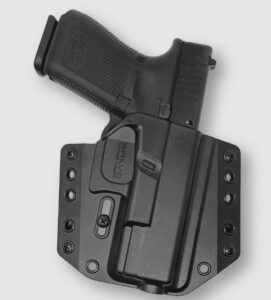 December 11, 2022


December 11, 2022




2:30 PM - 4:30 PM